Mid-Ohio Electric has a full electric motor and apparatus repair and refurbishment facility to meet your needs. No motor or apparatus is too large for us to handle!
We have numerous overhead cranes with up to 10 ton lifting capacity. We can run electric motors up to 1000hp at 480v. We have a full machine shop, electronic repair shop, and a scheduled truck route to pickup and deliver your electric motors, irrigation pumps, and apparatuses. We also do in-house balancing on blower fans, rotors, armatures, mixer and chopper blades.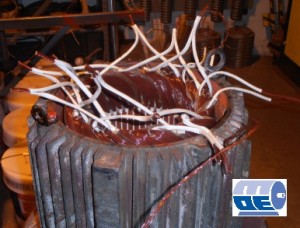 Some of the repair services that we offer are:
AC Electric Motor Repair
DC Electric Motor Repair
Transformer Repair
Semi-Hermetic Rewinding
Electric Truck Motor Repair
Printed Circuit Board Repair
AC Variable Frequency Drive Repair
DC Variable Frequency Drive Repair
Generator Repair
Crane and Host Repair
Irrigation Pump Repair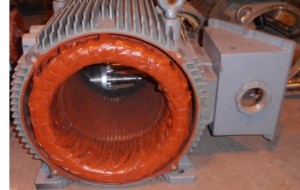 Machine Shop Services
Vaccum Pressure Impregnation (VPI) on Request
Let us help you with services and products that get the job done right!
Here is a list of companies that we use to help keep you running